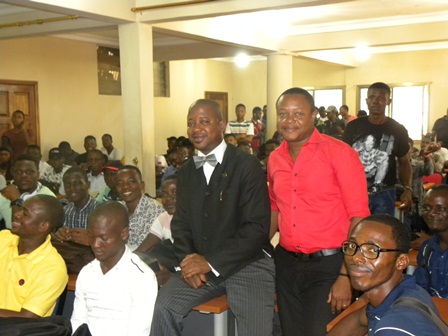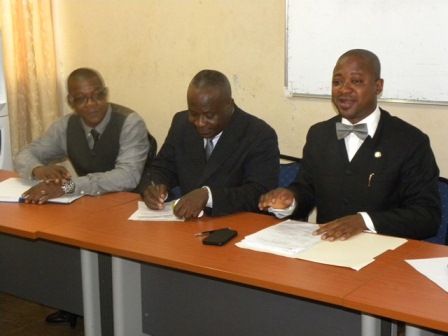 OMBUDSMAN VISITS NJALA UNIVERSITY FREETOWN CAMPUS
The Ombudsman of the Republic of Sierra Leone, Leon Jenkins-Johnston on Thursday 24th January 2019 has paid a visit to the Administration and Students of the Njala University, Freetown campus. The aim of the visit is to explain the mandate and functions of the office of the Ombudsman.
The Ombudsman explained that the Office was established by subsection 2 of section 146 of the constitution of Sierra Leone to look into matters of Maladministration within Ministries, departments and agencies of government and also any statutory corporation established wholly of partly by funds from government and institutions of higher Learning.
He noted that Njala University as one of the institutions of higher learning, it was prudent for him to undertake a visit to inform the student body and the administration of the University about the Work of the Ombudsman.
After his presentation, questions were asked by the students.